modeling episode
Modeling part 2: "The Phoenix" collection
T
he second modeling part of mine which supposed to be posted earlier time ago but i was busy and i couldn't get the soft copy til now. It's so been delayed. The theme for this shoot is called
"The Phoenix"
, probably come from the red color gown that i wear. I, at first, rejected to wear this super hot color because simply i don't like red but since the photographer kept saying "You just try, this will look very good on you". Then ok, i tried it. And that is the result as you view below. Not so bad, hmmm..... Looking at the photos, they look so simple and easy, but you know what? In order to have the good shots, we all have to have the long preparation earlier: Make- up (45 minutes to 1 hour) depends on how heavy and complicated the make up is, hair do- probably 30- 45 minutes, Studio light setting, accessories, costume changing....Not only that, during the shooting time, you're gonna pose and many poses as possible. Body keeps twist, turn here and there, head up and down, eyes glance at left and right......You might shoot up to 40 photos to filter out 5 to 10 best among all. God! I'm super tired every shooting time after long hour standing on the super high heels and twist my body.....*yuck*. Anyhow, i believe
HARD WORK WILL PAY BACK
. Looking at the results, I'm happy ;) And these are the best 5 photos of all the shooting i want to share with you all.
Photos are strictly inhibited from saving or copying without my permission.
The Valentine feeling- I'm feeling in love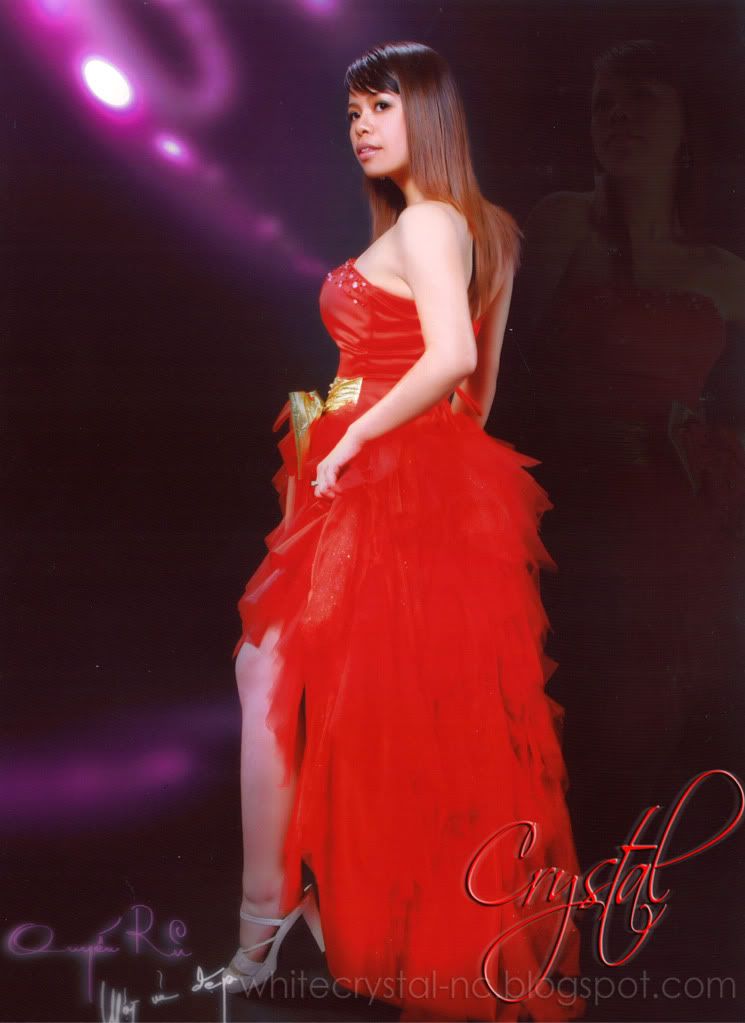 "The attraction"
"The sexy Sunset"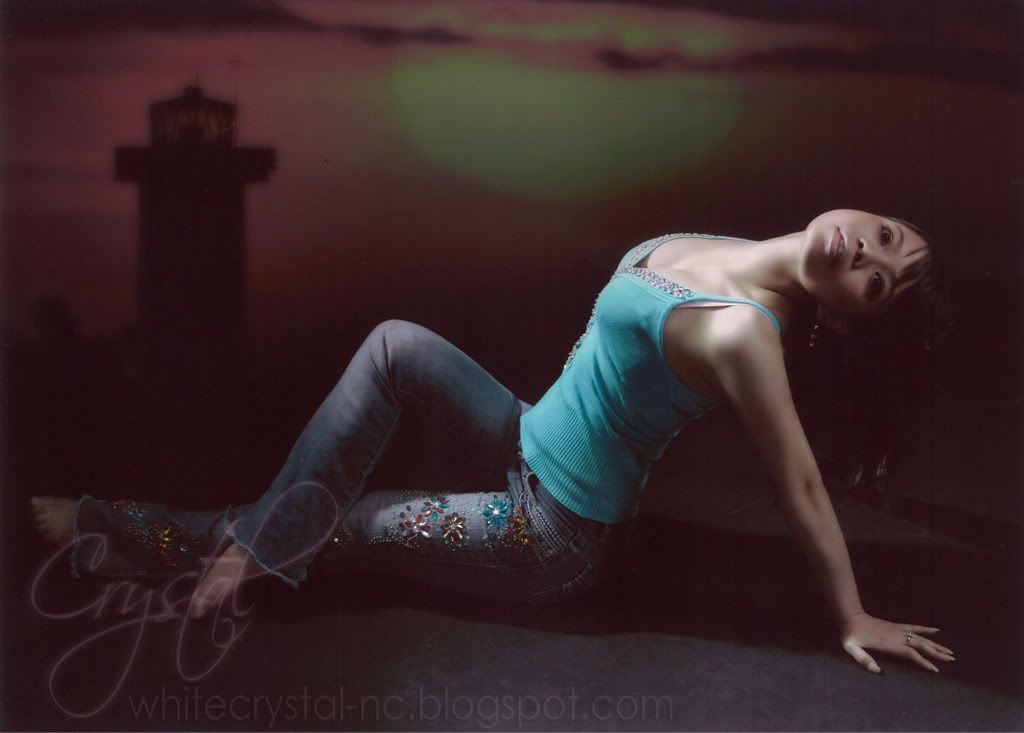 "Crystal at night" feeling" ;) Love this pose!
"I'm ready to dance"
How do you think? I'm waiting for my photographer to pass me the next bunch of photos. I love this 3rd shooting so much. Hmmm, you're gonna be surprised because there is a caution labels on it "SUPER HOT" ;) Stay tuned!