dancing with Crystal,
Post- Jakarta story
G
uess, many of you have been waiting for this post. I'm now to inform all of you that
MY COMPETITION WAS GREAT!!!
in a way of gaining experiences, memory, and good start of our partnership. That was our first dance competition together marked our partnership 4months old. We had fun time,
FREE
stay in 4 stars hotel,
FREE
food and even had money to shop. Tell you about it later. Let's me start with the positive comment first. We landed in Jakarta at 9pm local time which means 10pm (Singapore time) and were picked up by the organizer to our hotel: Twin Plaza hotel. Here is our hotel room!
Not bad though, big 4 stars hotel. And here I was after my hot shower, waiting for the dinner to be served. Nom nom~
I have no comment on the hotel service, basically all were good, the staffs all are very polite, decent and nice. FREE wifi in the hotel room and room service charge was cheap too. So most of the time, we ordered room service. Foods were fantastic! My partner was super in love with the food in the hotel, lolz....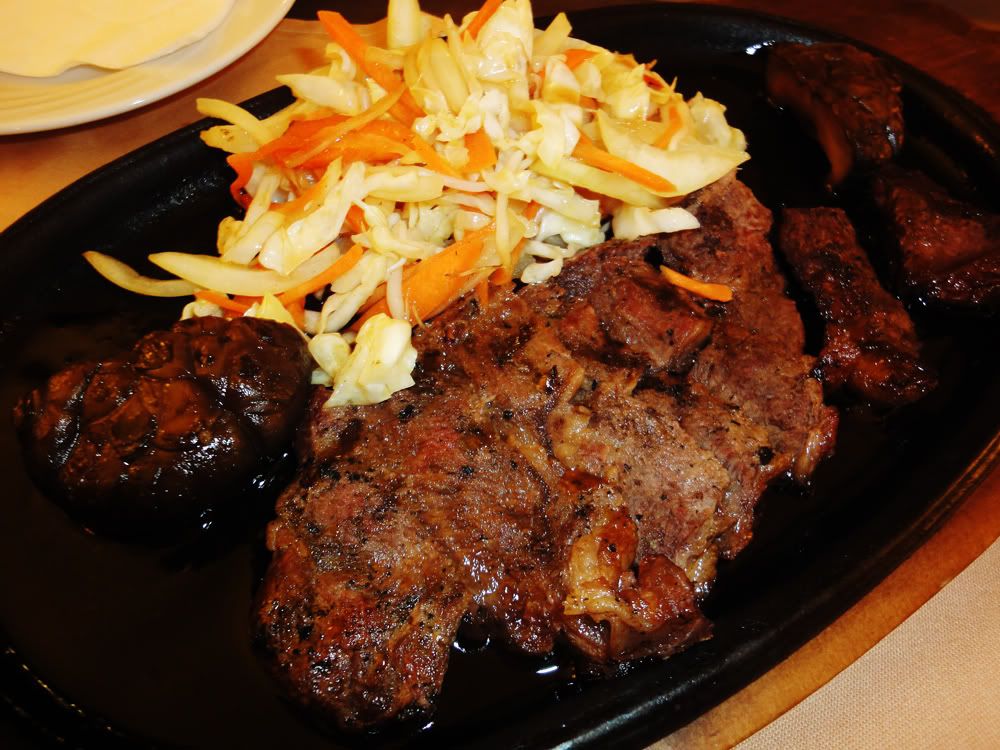 That's my food and he even ate mine too.
Oh, know what? I tried Vietnamese beef noddle too. Not bad taste even though it wasn't exactly Vietnamese style :D Next morning, I was waken up by a noisy alarm and "noisy" boy in my room at 7am coz we had to rush for our breakfast and registration for the competition before 9am. When we arrived competition venue, there were many people dancing on the floor at all age from 12 years old to above 50 years old. Such a good atmosphere that woke me up.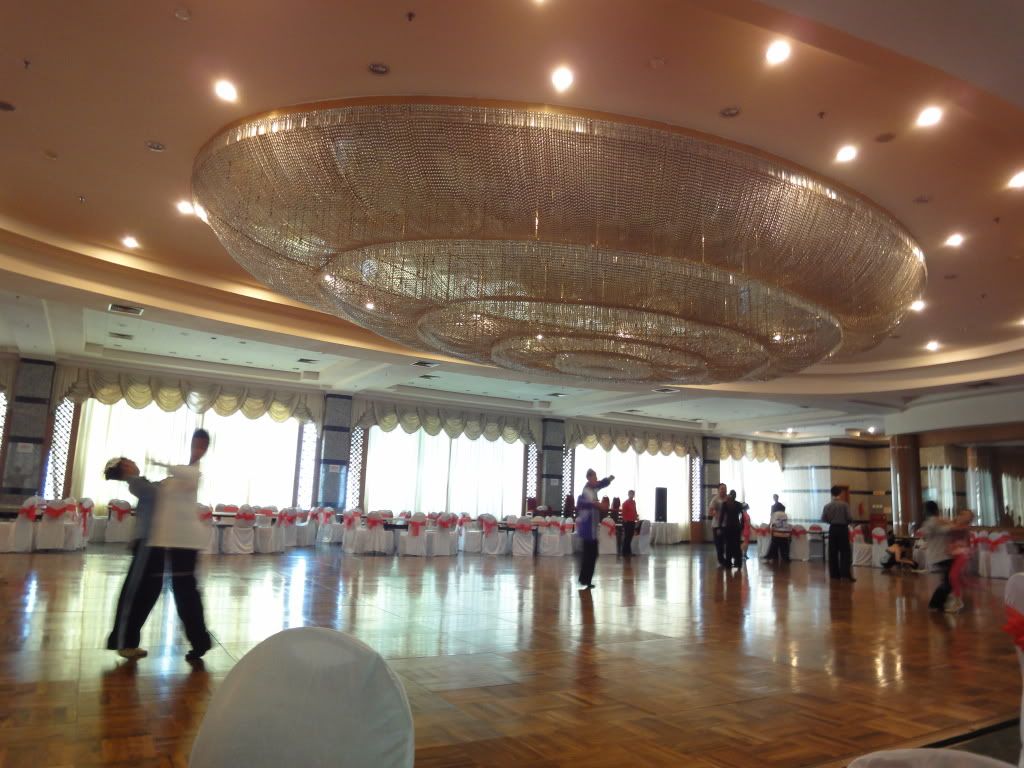 We quickly ran through our dance to test the floor and got back hotel to....sleep. My event was only started at 8pm in the evening so we had plenty of time to rest, do my make up, put on tanning on my body, hairdo, and nail polish bla bla bla.... I did some video recording during the make up, tanning and hair do session but it's kinda long to upload up here. So i'm gonna just share with you the result!
Here you go!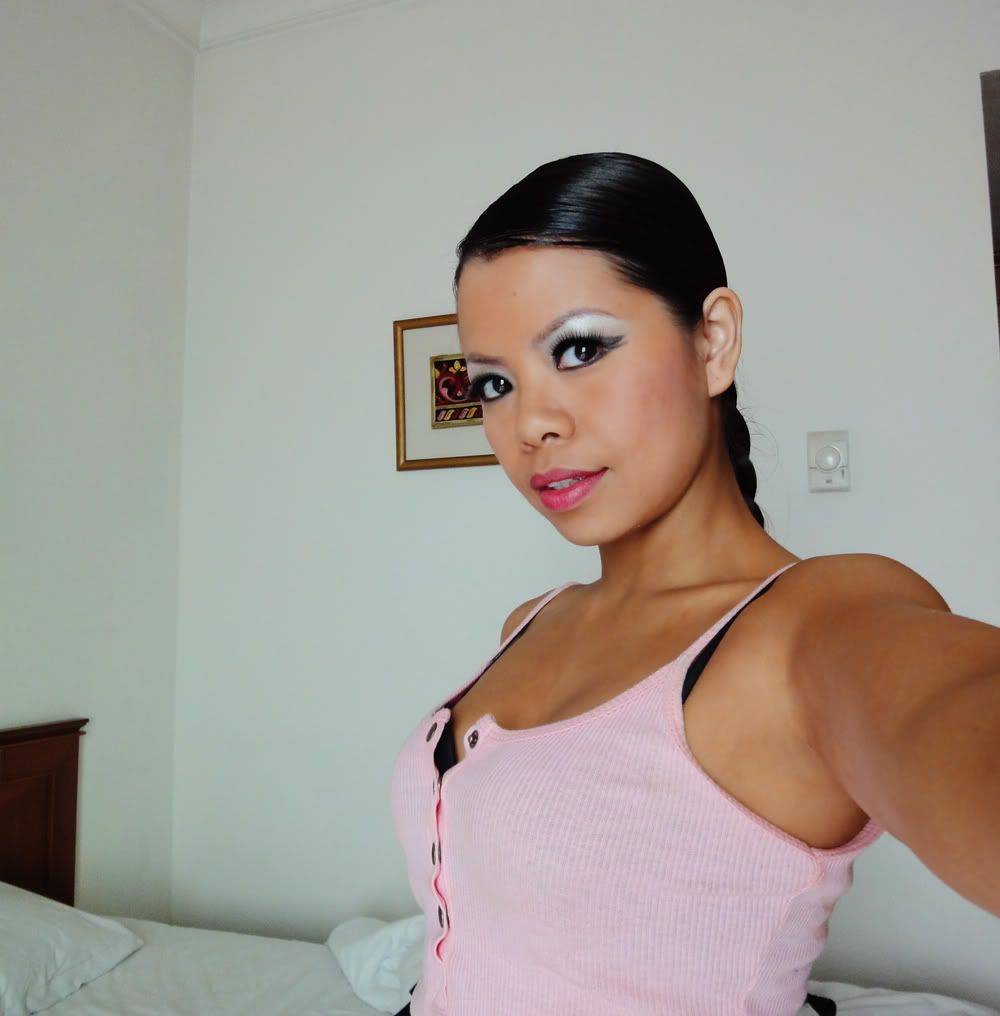 Me after my make up! Make up for dance competition is always scary and fierce, lolz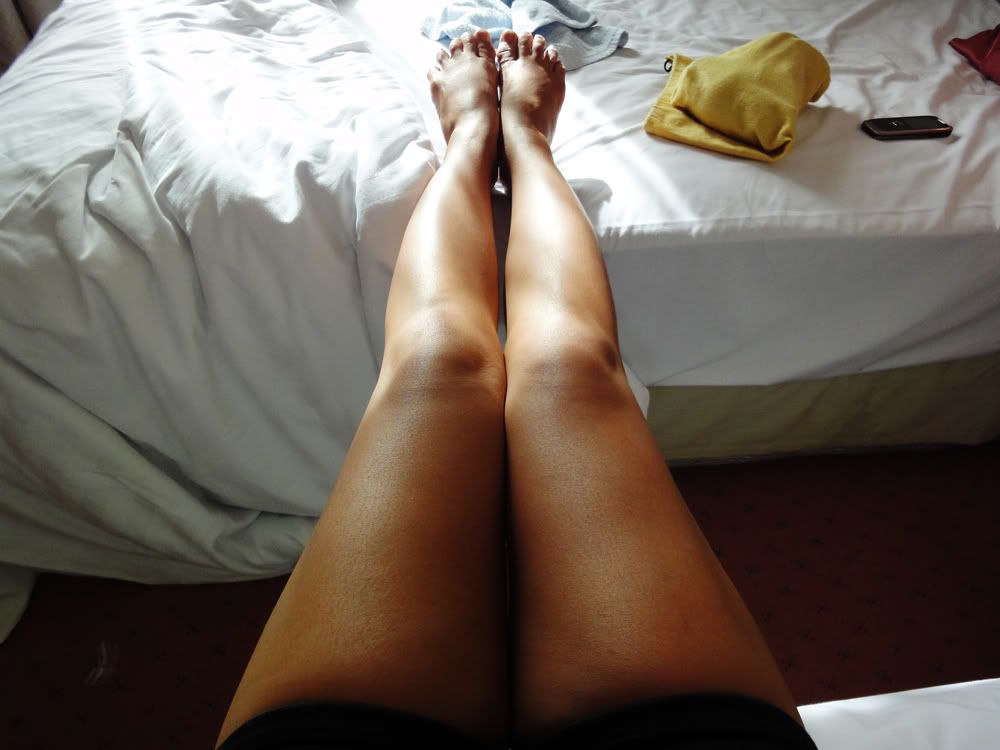 Can you all see my tanning skin? I applied instant tanning a night before the comp and it turned out so great. Love love love it so much! And believe it or not, it took me 3hours sharp to do all these things done! Mad bloody long preparation for just 20minutues on the dance floor. We danced 3 rounds. First was semi-final for Rising star category, it was 4 dances and right after was Queen cup category which was 5 dances one short. There was a break in between each category probably around less than 10minutes, lolz...So imagine, we just walked in, walked out and walked in again. Pretty tiring but it was fun! And here is what we achieved! .
. . . . .
. . . .
6th placing in Queen cup category (Latin Amateur Open) with a cert and most importantly:
MONEY
for shopping. I meant cash prize, lolz... That was good enough for our first competition together even though we didn't manage to get into final for Rising Star, but yeah we did try our best. With the cash prize, we treated ourselves a good meal at American Grill restaurant at the largest shopping center in Jakarta! Sounds great! I love the food there but i dont like shopping in Jakarta!!!!!!! So damn bloody expensive! I was so wondering that Jakarta currency is so much lower than Singapore one but why the hell all shops put up the price higher than in Singapore. A same dress like this:
you could get in Singapore probably about S$150 to S$180. But there it was S$250, wtf???? I love that pink dress so much, got into the fitting room to change and wanted to buy. But when i saw the price tag, I wish I could have a scissors to cut the dress off. Mad angry! Who gives them the right to be so expensive? It destroyed my mood til I didn't want to buy anything AT ALL in Jakarta. Daryl did! He was so mad crazy at the Crocs shop and tried to convince me to buy one pair. I tried on to satisfy him only, that's it.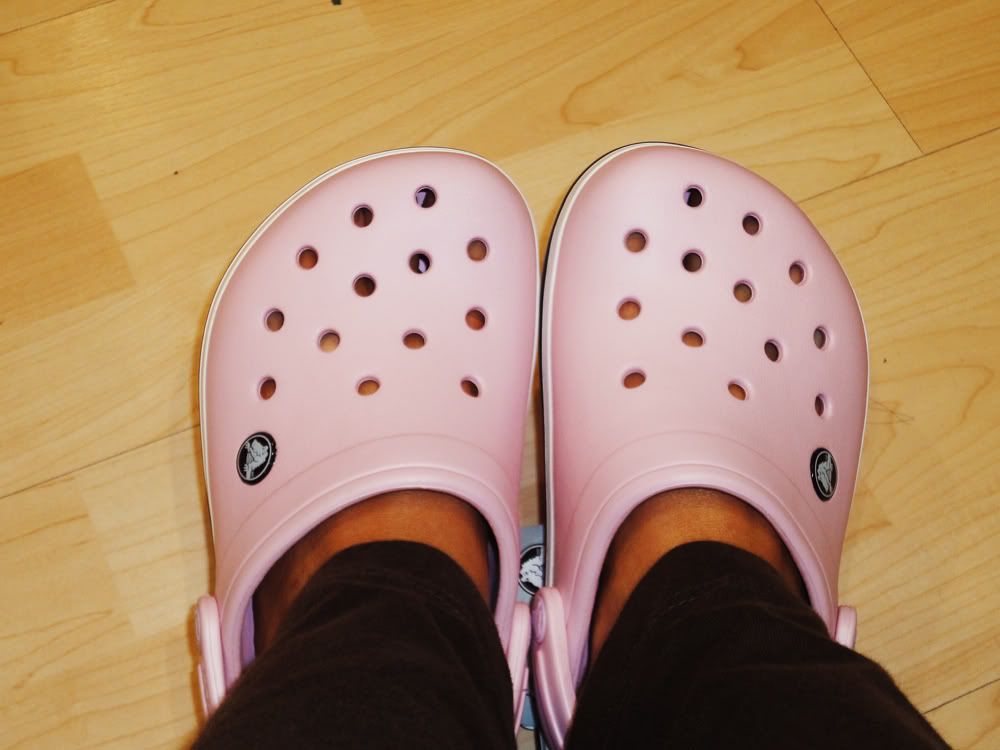 Yah, i know it's pink, it's cute. But it's mad expensive lor. S$80/ pair while I could get the same one in Singapore for only S$50 Food are not cheap either. Basically, nothing is cheap in Jakarta. I would never want to come back Jakarta for traveling or holiday again. Not to mention about messy, confusing airport, crowded street, etc...
Only can be seen in Jakarta!
Don't believe? You can go there and explore it yourself. I dont want to complain so much here. Luckily, our trip was sponsored partially, so it's still acceptable :D
Now it's time for
random photos!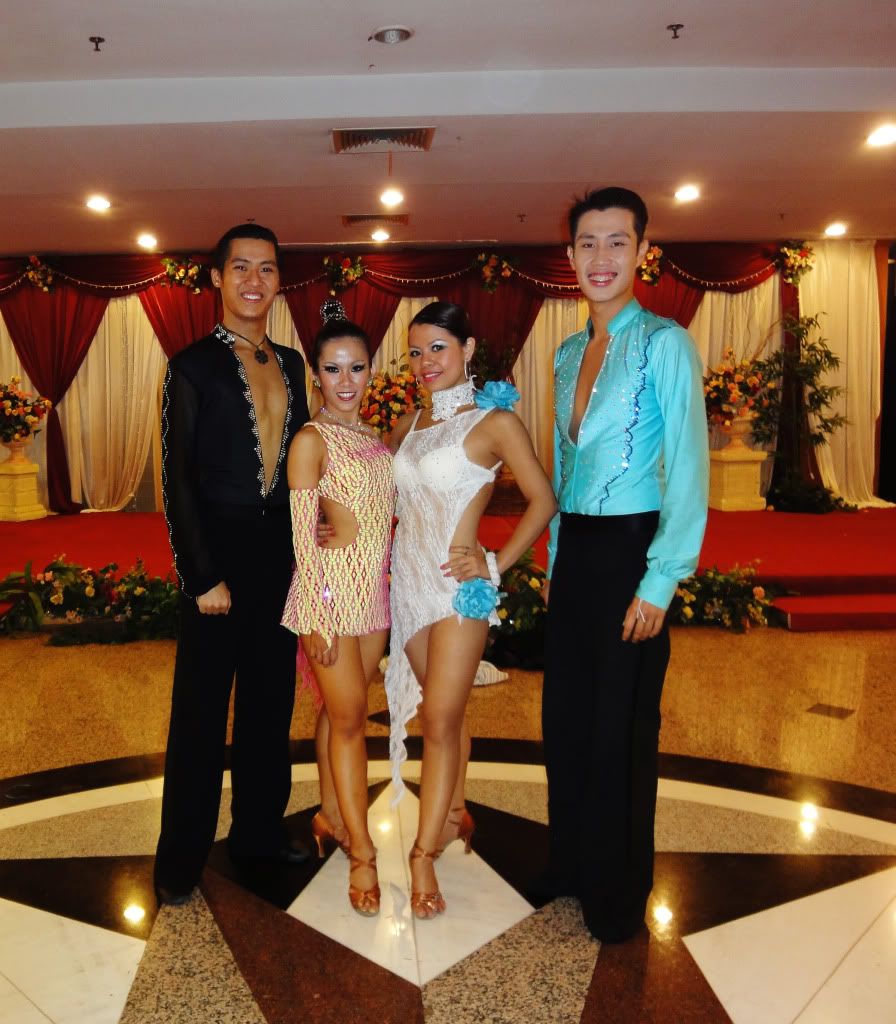 with Malaysian couple. The girl ran to me and ask "Are you from Malaysia last time?" bla bla bla....then we started talking to each other. We were our competitor during the dances.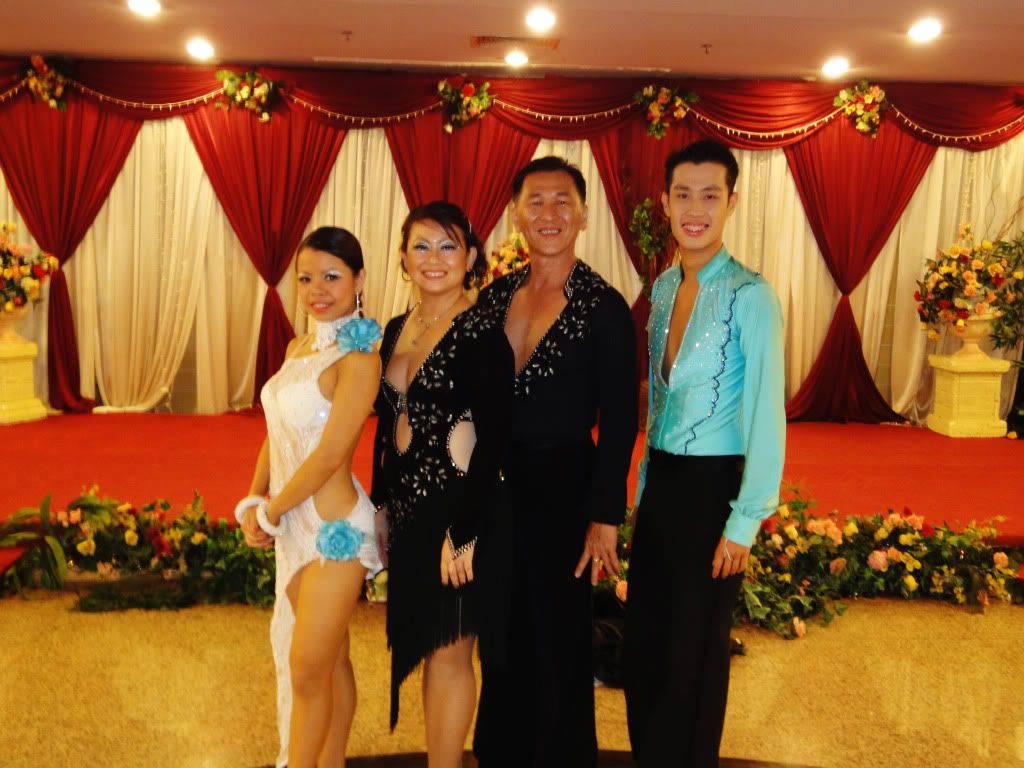 Another Malaysian senior couple who won Champion of Senior above 50 years old. Excuse me! they are over 50 years old ok and the lady danced damn good. I love her style and the way she was smiling to the audience. So sweet! Who says old people can't dance? See them!
cam-whoring at the airport while waiting for boarding.
that's Jakarta viewed from my hotel room. I tried to take a best view photo of Jakarta as I could.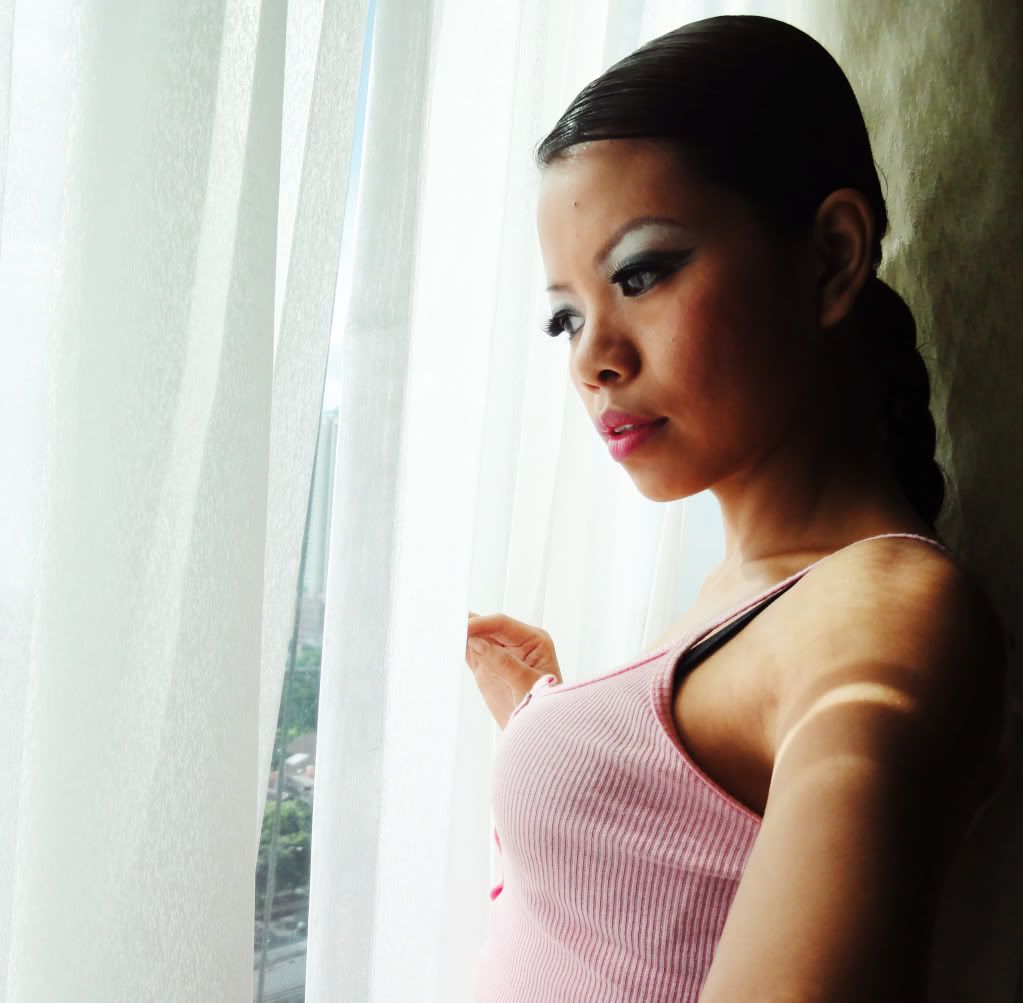 and I was trying to snap an artistic photo of me looking down to the street. Last, cam-whoring at the airplane as usual. I feel kinda fun doing so, is that your problem?
Sorry coz i dont have any video of me during the comp, but i'm trying to look for it and if i do get it, i will share it out here. Now gotta back to sleep, dont know why i'm so mad sleepy while writing this post.
P/s:
Btw, thank alot guys, whoever wished me luck during the comp. Love you!