dancing with Crystal,
What's up 2010???
H
ey, thank everyone who sent me a New Year wish. Wish you all the best of the best in coming new year. Don't you feel that the number 2010 is really special? To me it is, because: 2010 is the year marks that I am not available, not single and not desperated anymore, woohooo!!!! It's has been so damn long ehhh since I knew how to date a guy. I was always asking myself: "Who the hell is my husband?", "How does he look?", "Where the hell he is and why not still come to see me". Swear to God, every guy I dated, i also asked God "God, is he the one?" Lolz, damn funny hor? Like siao girl talking to myself (*Siao = silly). Last time, I dreamt of my husband must be tall, handsome, muscle 6 pack abs...Now, the current one is not tall at all and ONE pack only *pffff....But he loves me like mad so I faster grab it. :D 2010 is also the year that I will start up a new career of my life. Facebooking? Camwhoring? Twittering? Photoshooting? Or talking non-sense on my blog? Hahahaha, Can't tell you guys exactly yet coz i dont want my mouth ruins my plans. So just wait! Tadah! Super excited! 2010! I hope this year will be better for me lor as 2009 was really a hectic and horrible year. I got job changed twice, traveling too much unexpectedly. Hence, all money spent to Mr. Airline :(. Anyway, I had my last day celebration not at home, neither outside. I got show! Hollywood and Bollywood countdown party. My Godness, such a long time i didnt' perform, lolz... The feeling is so weird but the moment of getting make up, hairstyle done and put on the costume. The feeling of being on the dance floor for the competition was exactly the same. We had such a fun time tonite even though there were mistake here and there, but at least we managed to complete it. Here is the vid!
I hope everyone has fun tomorrow- a new day- new year! I'm gonna finish up my load of photoshop works are waiting for me! You guys think i can earn money with photoshop now :D
One more to say good bye to 2009.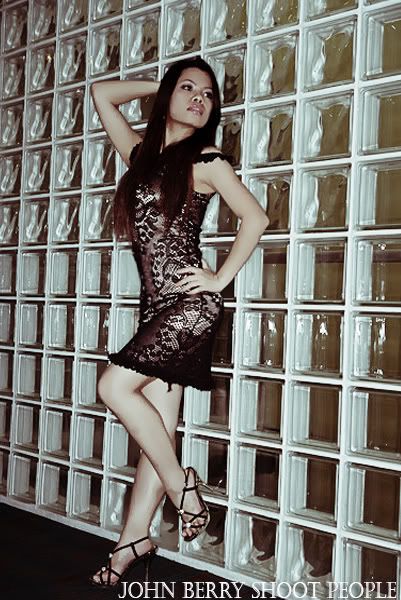 A shot done by John Berry- an American photographer.
I hope he won't sue me for photoshopping his photos without his agreement, lolz....But it's not bad right, right??? Off to bed now. 2.26am!