FHM,
FHM Christmas party: Santa has a surprise for you!
I
t was last Thursday I was invited by the organizer to attend the FHM Early Christmas party
"Santa Has a surprise party"
at Movida, St. James Power Station. Such a great party and happening ever! I and Cloudie Tan whom I got to know from ModelMayhem accompanied me to the party as also my invitation was for two. We was discussing from a few days ago about what to wear, what to dress up, bla bla bla...*girl talk*. Cloudie even went to RiverIsland to get a pair of hot heels 5 inches high which costs S$279.00
Salute her!
Anyway, we arrived at St. James Power Station, there were bunch of people standing outside: photographers, guests, organizer and some Santa Claus girls. As usual, it's like a red-carpet moment for celebs party, we gotta posed at the banner of the party.
Posing for "FHM Santa has a surprise party for you" :D
Felt like I'm a celebrity coz every invited guest came must pose at the entrance for the photographers to take photos. And here is another posing for the background inside.
I was immediately eyed on this background, so shining with many LED lights. So chio! When we got in, there are not many people yet hence we could have entire space and time for camwhoring and being invited to camwhore. So fun!
OMG, I love this LED-created banner on the wall! So beautiful and creative. Coincidentally, it just matched with my dress :D
Look at what I found on the table?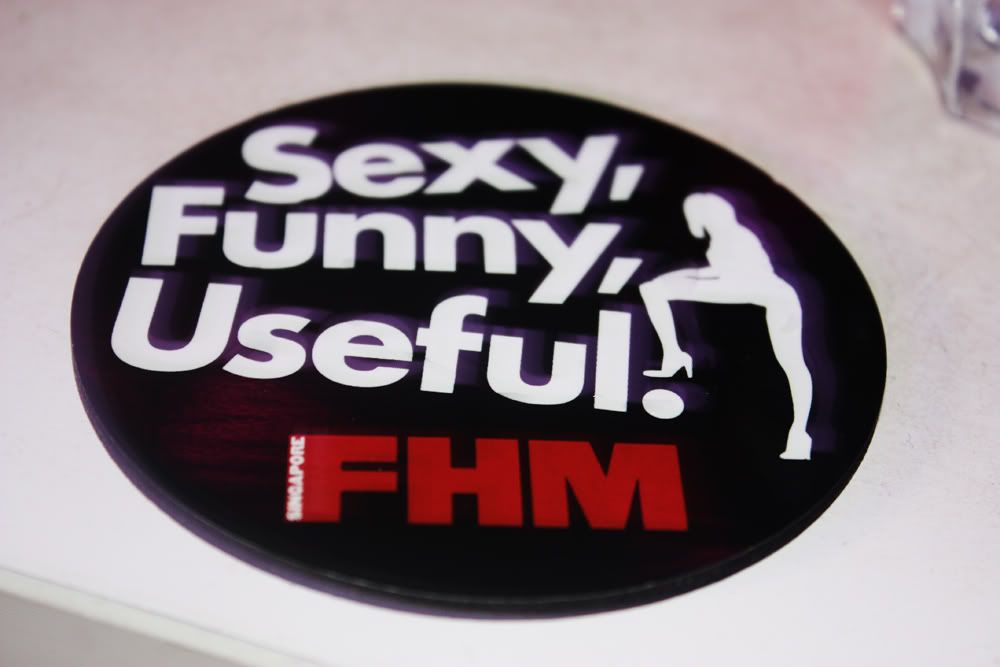 How sexy! Just soooo FHM.
For those who doesn't know what FHM is? It stands for For Him Magazine. FHM is super famous magazine especially with 100 Sexiest woman in the world ranking every year. Tell me which girl doesn't wish to be in that list. And this is For Him Magazine :D So you know, when talking about FHM, people will think of sexy girl and hottie girl. We event had a free gift from one of the sponsor. You know what?????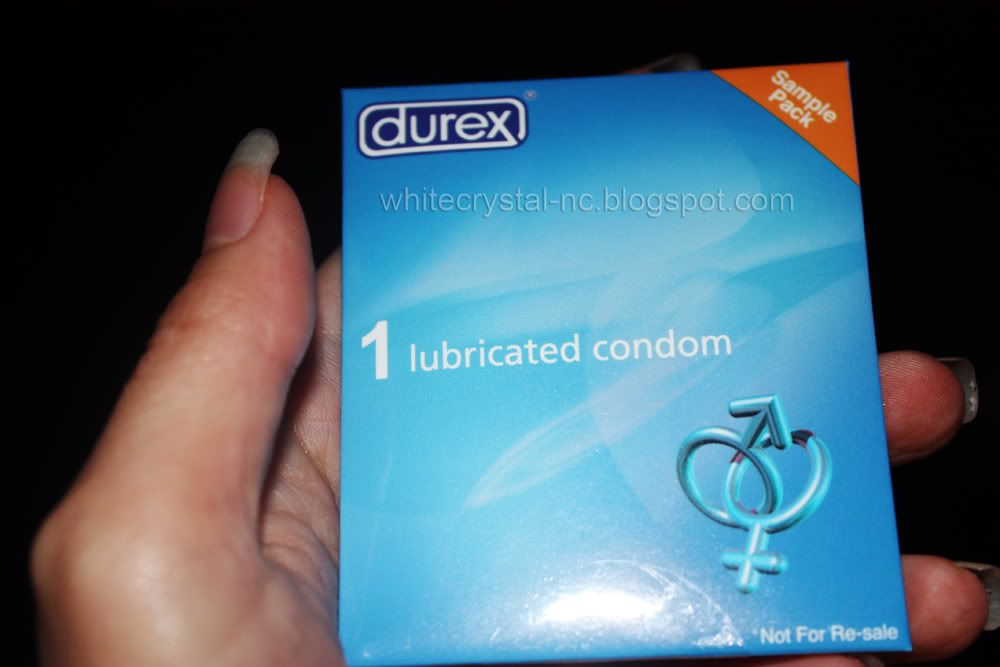 How many you want? Feel free to take! Heard this is good brand though :D so it's worth to make a pose.
So, gentlements, if you want to play! PLAY SAFE and PLAY WELL! Don't get yourself into trouble by all unwanted accidents :D Few mins later, the party was heated up by an sexy and gorgeous MC:
VJ Dennis
. If any of you guys like to watch MTV Asia (a music channel), you probably a fan of her!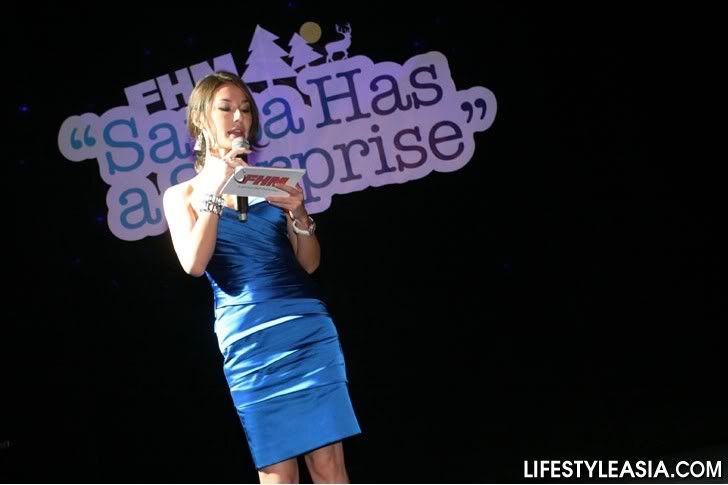 She looks damn hot and sexy that night. And then, party was started by another hot babe "Magic Babe" Ning. She performed some magical shows: something like she cut the string but later openned, the string was uncut. She was locked insider her jacket and managed to escape out. Well, just a normal magical show but it was done by a lady in red-corset and hot tight pant, so men on the floor went crazy for it.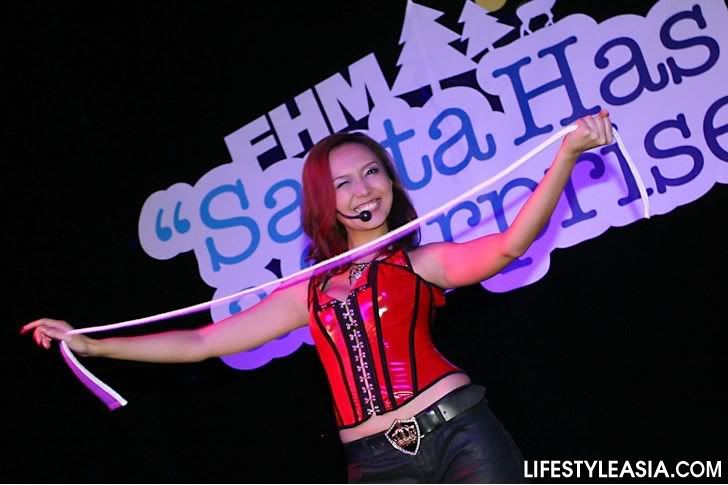 I wasn't interested in that! I was damn so crazy about the boys on stage who danced salsa and Latin. So hot! There was a live band with 2 blond girls and 1 man, sang all type of Latin, Chacha, Salsa, Bachata and Merengue songs. Just my favorite and I gotta make a move. Cloudie got itchy on her feet too so we both ladies in hot tube dress went to the floor and just dance bachata like noone's business, lolz.. Super cool! That was really fun party! We got free drink for the whole night!
We got hot music, hot boys, hot girls around. What should I ask for more!
From left: Cola, me and Cloudie! We were trying to pose for fierce look but Cola was failed i guess, lolz.... Are you guys feeling excited while reading my post? and wanna see more photos of us camwhoring? Check it out my
fan page on facebook
or
HERE